48 Leicester square, London
1 x Tempair
Total Volume: 3.7m3/s
Serving: All office areas with tempered fresh air
Controls: Supply air temperature, constant speed, modulating capacity controls
The application was to supply occupancy fresh air to office areas. The space cooling and heating loads were served by a VRF system. The original equipment selected for the air system consisted of an AHU connected to remote heat pump condensing units and a separate control panel. This configuration was changed in favour of a packaged Tempair unit. This option did not require remote condensing units or external controls. The control of the air temperature was based on supply between 200C and 220C. This enables the unit to operate independently from other forms of room temperature control
The initial start up is in recirculation mode. This allows for the recovery wheel to reach temperature and the return temperature to be above 18oC prior to full fresh air and heat pump operation.
Free cooling is also available by reducing the supply air setpoint as the room temperature rises.
In cooling mode if the room space temperature is below that of the fresh air then cooling recovery from the wheel is used as the first step of cooling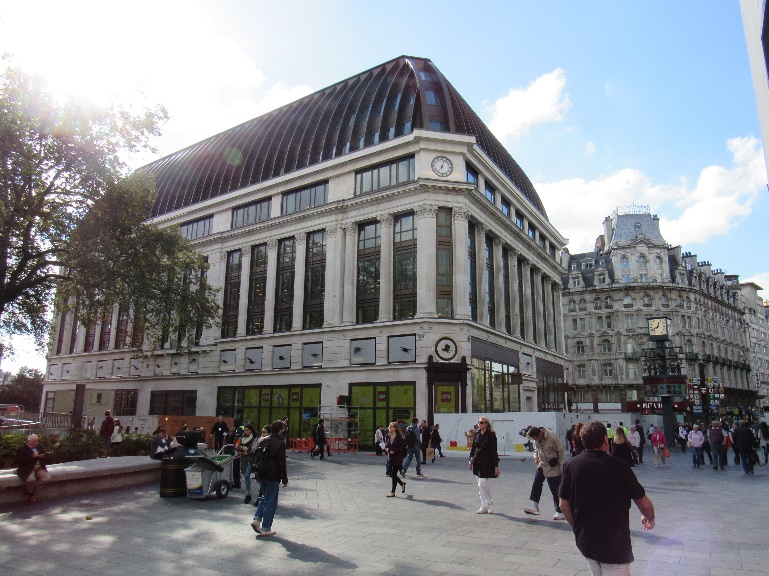 The Welding Institute, Cambridge
Equipment
8 x Tempair Heat Pumps, 1 x kitchen supply and extract.
Total air volume: 44m3/s
1 x Kitchen AHU @ 6.2m3/s
Serving: Two office buildings and the workshop facility
Control: Fixed volume, leaving air temp control, summer winter switch. The units are given a remote summer/winter signal to change the supply air temperature set point. This allows the cooling setpoint (16°C) to be lower than the heating setpoint (19°C). This will provide more free cooling to the areas when available. Cooling recovery is available when the ambient air is higher than the return air temperature.
The project consisted of three separate buildings on the Granta Park Cambridge business park.The buildings were originally designed with the air handling units served with chilled water and LPHW pipework. The client had asked the design and build contractor and their design consultant to look at alternative solutions to the initially proposed solution.
The project was redesigned to incorporate 8 Tempair units to the three buildings. This brought the following advantages of higher SCOP and SEER efficiencies than those currently proposed and additional redundancy as each unit had two duty compressors as opposed to one central chilled water system per building. Buildings one and two were supplied with 6 tempairs that conditioned the incoming fresh air to room temperature. Building three provided full space heating and cooling to workshop areas.  The project was successfully completed in 2015 and the contractor has again applied and used the Tempair product on further design and build projects.